Sports Board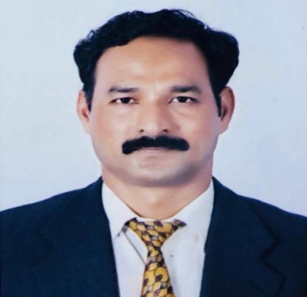 Dr. Pramod Singh
Secretary
The University has a modern sports complex, and also a swimming pool, the Later has been the venue of many National Swimming Meets and inter University-National Tournaments. The University has always accorded a high priority to games and sports. Facilities for all major indoor and outdoor games are available at the constituent colleges as well. Fully developed indoor gymnasium alongwith a yoga center are the unique attractions of the Sport Complex. With the support of Sports Authority of India, we have established SAl, Day Boarding Centre in Two games: Table Tennis and Badminton.
The University is among the first 10 universities in India to have excellent Physical Education and Sports facilities at one complex. These are:
Well equipped fitness centre.

International level Swimming Pool.

Nine lane cinder Athletics track.

Two Cricket grounds.

Two Football grounds.

One Hockey ground.

Three standard Basketball courts.

Four national level Volleyball courts.

Four Tennis courts.

One international standard wooden floor Gymnasium for Table tennis, Badminton.

Well equipped Computer lab with Two Dozen Computers.

Library, Physiology, Psychology Labs.

Class rooms & Seminar Hall.

Walking Track.

Archery Range.

Wrestling Hall.

Accommodation facility for Coaching Camp.
Sports Achievements in the session 2011-22




Year

West Zone

All India

2011-12

Handball (Men)- Gold

Basketball (Men)- Gold

Table Tennis (Men) - Gold

Volleyball (Men) - Gold

Basketball (Women) - Gold

Hockey (Women) - Silver

Table Tennis (W) - Third Position

Tennis (Women)- Third Position

Handball (Women) - Fourth Position

Badminton ( Men) - Fourth Position

Basketball (Men)- Gold

Cross- Country (Men)- Bronze

Athletic (M &W)- 01 Gold, 01 Silver & 03 Bronze

Wrestling (M&W) 01 Silver & 03 Bronze

Judo (Men)- 01 Bronze

Boxing (Men-)02 Silver




2012-13

Volleyball (Men)- Gold

Hockey (Men) - Gold

Hockey (Women)- Gold

Handball (Men)- Silver

Basketball (Men) - Silver

Handball (Women)- Third Place

Table Tennis (W) - Fourth Place

Hockey (Women)- Silver

Wrestling( M &W) 01 Silver & 03 Bronze

Archery (M&W) - 01 Silver & 02 Bronze

Boxing (M) 03 Bronze

2013-14

Handball (Men)- Gold

Volleyball (Men)- Gold

Basketball (Men)- Gold

Basketball (Women)- Gold

Volleyball(W)- Silver

Handball (W) - Third Position

Table Tennis (M) - Third Position

Lawn Tennis(W) - Third Position

Table Tennis(W) - Fourth Position

Handball (Men)- Gold

Athletics (Men)- 01 Gold- Javelin Throw

Boxing (Men) - 01 Gold & 01 Silver Medal

Wrestling (Men & Women) 02 Bronze Medal

Archery (W) 02 Bronze Medal

2014-15

Volleyball (Men) - Gold

Basketball ( Men)- Gold

Basktball (Women)- Silver

Hockey (Women) Third Position

Football (Women) Fourth Position

Archery (M&W) 04 Gold, 01 Silver & 05 Bronze

Wrestling (Men) 02 Silver & 01 Bronze

Air Rifle & Pistol (M &W) 03 Silver & 03 Bronze

Athletics (Men) - 01 Bronze

Table Tennis (Men) - Team Bronze

Cycling(Men)- 01 Silver

2015-16

Football (Men)- Gold

Volleyball (Men)- Silver

Volleyball (Women)- Third Place

Basketball (W)- Fourth Position

Basketball (Men)- Fourth Position

Badminton (W)- Fourth Position

Archery (M&W) 06 Gold, 09 Silver & 04 Bronze

Air Piston & Air Rifle (W) 01 Silver & 03 Bronze

Boxing M &W)- 02 Bronze

Wrestling (M)- 02 Bronze

2016-17

Basketball (M) -Gold

Badminton (M)- Gold

Badminton (W)- Bronze

Table Tennis (M)- Gold

Table Tennis (W)- Bronze

Volleyball (W)- Bronze

Tennis (W)- IVth Position

Chess (W) - IVth Position

Athletic (W)- Gold

Boxing (W)- 01 Silver & 01 Bronze

Boxing (M)- 01 Bronze

Rollball (M)- Bronze

Roll ball (W)- Silver

Wrestling Greeco Roman (M)- 01 Bronze

Wrestling Free Style (M)- 01 Bronze

Wushu (M&W)- 01 Silver & 03 Bronze

2017-18

Badminton (M)- Gold

Handball (W)- Silver

Table Tennis (W) - Bronze

Basketball (M) - IVth position

Volleyball(W)- IVth position

Volleyball (M) - IVth position

Badminton (W)- IVth position

Archery (W)- 03 Gold & 01 Bronze

Archery (M)- 04 Silver & 01 Bronze

Wushu (M)- 01 Gold, 03 Silver & 02 Bronze

Boxing (M)- 01 Gold & 01 Bronze

Wrestling Greeco Roman (M)-01 Gold & 01 Bronze

Wt. Lifting (M) - 01 Silver & 01 Bronze

Athletic- 01 Silver (Javillion)

Air Rifle & Pistol- 03 Bronze

Wushu (W)- 02 Bronze

2018-19

Handball (W)- Silver

Tennis (W)- Silver

Archery (M)- 07 Gold & 01 Silver

Judo (M)- 01 Silver

Wrestling Greeco Roman (M)- 01 Gold & 02 Silver

Boxing (M)- 01 Gold & 01 Silver

Wushu (W) - 01 Bronze

Rollball (W) - 12 Silver

Taekwondo (M) - 02 Bronze

Taekwondo (W)- 04 Silver

2019-20

Handball (W)- Silver

Tennis (W) - Silver

Badminton (M)- Silver

Table Tennis (W)- Bronze

Hockey (W) - Bronze

Volleyball (W)- IVth position

Handball (M)- IVth position

Athletic (M&W) - 01 Gold & 01 Silver

Archery (M&W) - 02 Gold & 04 Bronze

Air Rifle & Pistol (W) - 04 Silver

Judo (M)- 01 Bronze

2021-22

Basketball (W) - Gold

Volleyball (M) - Gold

Tennis (W)- Gold

Handball (M & W)- Silver

Basketball (M)- Bronze

Football (M) - IVth Position

Table-Tennis (W)- IVth Position

Hockey (W)- IVth Position

Wushu (M) - Gold

Shooting (M) - Gold

Mini Golf- 02 Gold

Archery - 02 Silver

Tennis (W)- Silver

Mini Golf- 02 Silver

Judo (W)- Silver

Teakwando (W)- Bronze

Wushu (M)- 02 Bronze

Mini Golf- 08 Bronze

1500 Meter Run - IVth Position